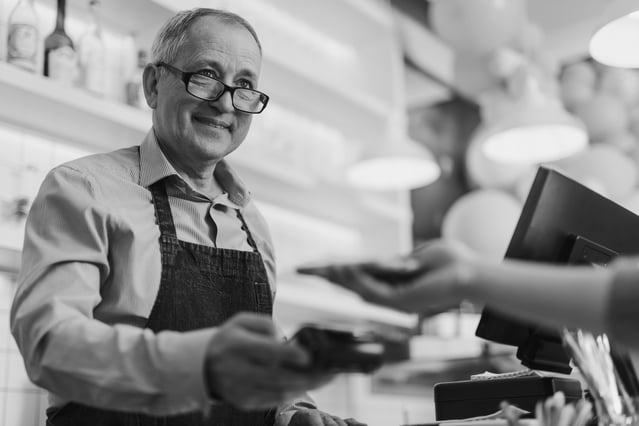 Only 12 weeks until Christmas.
Yes really!
With all the talk of a second wave of the pandemic, and local lockdowns, the big day will be here before we know it...
Here's our round up of all the stories that mattered from the last seven days.
Get your Christmas shopping done early or miss out?
With three months to go, the online retail industry is gearing up for a huge surge in demand.
It's warning that firms may struggle to cope if we leave all our festive shopping till the last minute.

Flexible working is crucial for many older workers
The Centre for Ageing Better and Timewise have launched a toolkit to help employers maximise the benefits of flexible working.
Experts at the two organisations say that enabling flexible working is particularly crucial in retaining the skills and talents of workers aged over 50, enabling them to manage health needs and caring responsibilities as well as achieve a better work-life balance.

Tech start-up CEO says COVID job losses will fuel flexible working
The CEO of a tech start-up believes that the wide scale job losses being announced as a result of Covid-19 will fuel demand in flexible working.
It's predicted that UK redundancies could top one million by the end of 2020, and entrepreneur Tom Pickersgill believes flexible working will help get people back into work.
Almost half of staff at UK offices had returned to work before new advice
The number of UK workers returning to their desks gathered pace throughout September, with 45% of office staff heading back to work (co
mpared with 37% in August).
The number of staff going back was rising steadily before Boris Johnson once again urged employees in England to work from home wherever possible to try to contain the second wave of coronavirus.

Are you ready for a second wave of COVID-19?

Over half UK workers say their employer is unprepared for second wave of COVID-19.
The research also found that less than half of U.K. organisations were prepared to manage through the start of the COVID-19 pandemic (42%) and their organisations made mistakes during the pandemic (44%).
However, more than half (53%) of U.K. workers say their organisation went above and beyond expectations during the pandemic.
Royal Albert Hall avoids "mass redundancies" with flexible jobs scheme
The world famous venue is attempting to survive the fallout from the Covid outbreak which has put live shows off the agenda.
Under the scheme, the bulk of the Hall's 515-strong workforce will be laid off on 55% of their normal pay and then can be called upon if the venue is able to reopen and stage shows. with