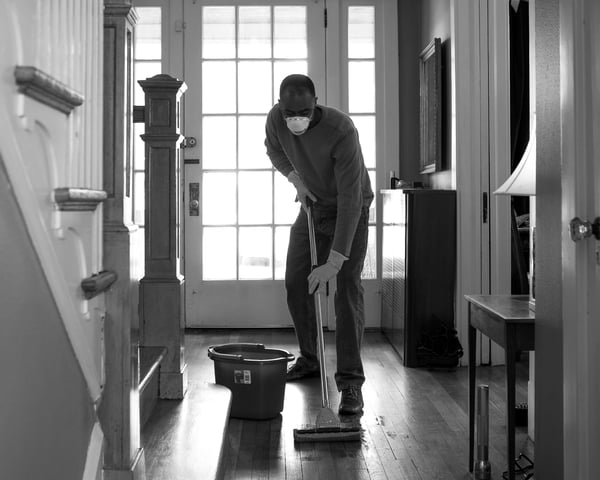 Climate change, key workers and career changes - big conversations have been happening this week in the cleaning sector. Here's our round up of some of the top stories from the last seven days.
"After the vital work they have done during the pandemic, cleaning operatives can surely no longer be considered to be low-skilled."
Jim Melvin, Director at CSSA highlights the hard work of key workers on the frontline as this report explores the way the cleaning sector has coped during the pandemic.
Putting confidence back into public transport
The carriages may be a quieter than usual but as railways see an increase in the footfall across networks, REACT Specialist Cleaning put forward their recommendations to help get passenger confidence back on track.
From corner shop to cleaning - a story of career pivoting
After running Balham News for ten years, business owner Rajiv Damani was forced to close during Covid. Now he's adapting to change by reopening with a new franchise service through Bright and Beautiful - a domestic cleaning company which supports 67 other family cleaning businesses around the UK.
Climate change and the cleaning industry
As the pandemic drives sales of domestic cleaning products skyward, the conversation opens up around how the cleaning industry as a whole has a responsibility to think of future sustainability.