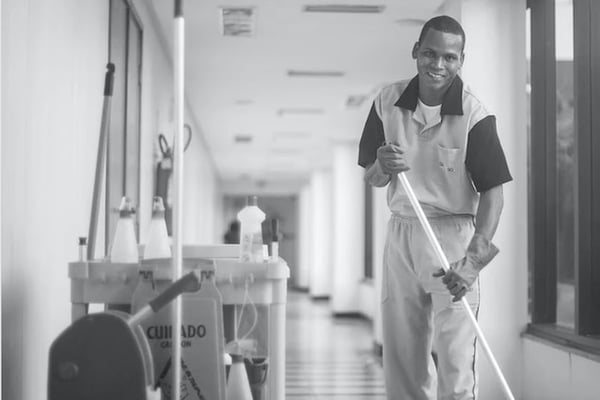 This week may have been dominated by the ever-changing lockdown rules and restrictions, but there's still much to talk about in the cleaning industry.
Changing Work for Good - Nina Wyers
This week, our CEO Lorna Davidson interviewed Nina Wyers, Marketing & Brand Director of The Floorbrite Group.
There were some valuable insights into the impacts of COVID and flexible working as well as the importance of technology for productivity and efficiency.
Manchester Cleaning Show moved to September 2021
After Lorna and Nina spoke about the importance of this event for the industry, the organisers of The Manchester Cleaning Show 2020 have since announced that the show has been postponed until September 2021.
Southwest Airlines to cut back on aircraft cleaning to speed up flight turnaround times.
Not sure what our thoughts are on this one!
The carrier told flight attendants that the procedure would "focus on a few items – tray tables and lavatories", while getting rid of extra steps such as sanitising seatbelts.
Clean Hospitals Day - October 10
Clean Hospitals, the Global Healthcare Environmental Hygiene Network, has launched Clean Hospitals Day for 2020.