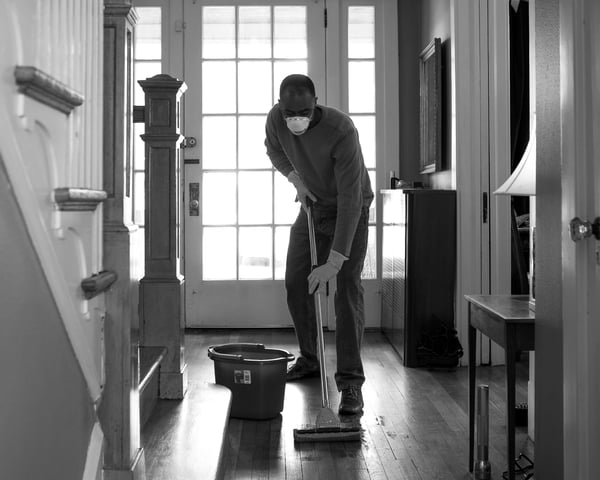 Only 12 weeks until Christmas.
Yes really!
With all the talk of a second wave of the pandemic, and local lockdowns, the big day will be here before we know it...
The cleaning sector continues to see an increase in importance and relevance as we enter a second peak of the pandemic.
Here's our round up of some of the top stories from the last seven days.
Coronavirus: School to close early each day for cleaning
A Belfast primary school is to close to pupils an hour earlier each day to allow for appropriate cleaning and to help teachers with their workload.
Boeing-designed UV wand to take on airplane germs
Boeing entered into a patent and technology license with Florida-based Healthe Inc. under which Healthe will manufacture an ultraviolet (UV) wand designed to sanitize airplane interiors and possibly other settings such as schools, hospitals and offices.
Virtual Manchester Cleaning Show conference programme unveiled
Organisers have unveiled details of the virtual version of the Manchester Cleaning Show and promised it will be 'unmissable' for anyone connected to the cleaning and hygiene sector.
Cleaning in a time of coronavirus
John Griep of VSR in the Netherlands on how the pandemic has impacted on the cleaning sector.
More venues gain GBAC STAR Cleaning accreditation
The Global Biorisk Advisory Council (GBAC), a Division of ISSA, has awarded GBAC STAR accreditation to 57 new facilities recently.