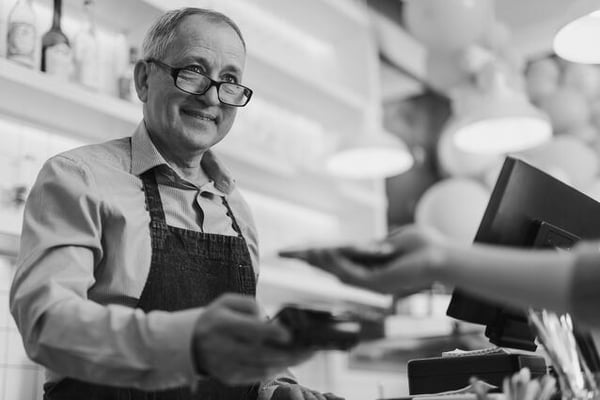 Just 12 weeks 'til Christmas!
Advice to get your shopping done early, plus good news from retailer B&M.
Here's our weekly round-up of all the important retail news stories from the last seven days.
Get your Christmas shopping done early or miss out?
With three months to go, the online retail industry is gearing up for a huge surge in demand.
It's warning that firms may struggle to cope if we leave all our festive shopping till the last minute.
EG Group owners take lead in £6.5bn race to buy Asda
The billionaire owners of forecourt operator EG Group have been tipped to be in pole position in the £6.5bn race to buy Asda.
It will be interesting to see how this pans out...
Are 'dark stores' the future model for grocery in the UK?
UK supermarkets are increasingly converting areas of their shop floor into 'dark stores' which only deal with online order fulfilment.
Another impact of the rapid switch to online grocery shopping?
B&M to open up to 45 stores after sales surge during lockdown
The company says it's UK sales increased by nearly 20% over the last 3 months - despite a lack of online presence. They are putting success down to shifts in spending, with consumers preferring out-of-town retail parks to town centres in the current environment.
Sainsbury's doubles capacity and extends delivery times
The retailer says it is on track to deliver 700,000 online grocery orders a week by the end of October.
Sainsbury's is also is extending online delivery times, with slots available 6:30am until 11:30pm.
14,000 shops have shut down so far in 2020...
The figure is a 25% increase on 2019. The report from the Centre for Retail Research, also predicts as many as one in 10 store sites may never sell goods again.